Tradition and familiarity is all well and good, but some prefer a more audacious living room design that might act as a challenge to re-think the norms. After all, your space is a reflection of your personality and inner world, with expressions of your favourite hobbies, trips, materials, colours, and designs present in everything from your area rug to your wall art. For living room designs that have a little extra to offer in the realm of originality, have a look at these creative designs from the interior designers of homify—these novel and unexpected room designs certainly have something unique to say about the people who live within their walls!
1. A floating garden takes centerstage as a fresh and funky focal point
2. Geometrical patterns are taken to the next level in this energetic arrangement!
4. This eclectic living room conceals many stories within an assortment of upcycled furniture, art, books, and travel souvenirs
5. Light fills the air, creating an undeniable feeling of lift, interest, and wonder in this little living room
6. Refined decor gets a colourful punch with a multi-coloured theme popping out of a formal black and white base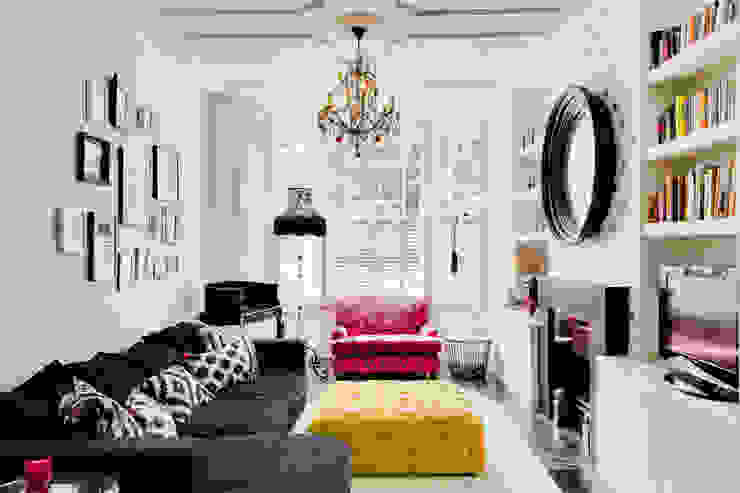 Queens Park House
Honeybee Interiors
7. Vibrant and optimistic, this design uses a neutral palette to let intricate patterns and lively colours take the lead
9. Bollywood exerts a stylish cultural influence on this richly coloured living room!
10. Small but mighty, this living room is filled with interesting textures and shapes to create a visually stimulating space
For more creative home design ideas, see this ideabook: How to design a creative kids room to inspire the imagination