If you're looking for a living room that oozes functionality, comfort and charm, opt for a country-style look and feel.
Country-style design merges very simple furniture and colours with warm colours and earthy tones. It can also work in harmony with a variety of styles including a modern style, a French style  or even a Mediterranean style!
To prove it you, we've put together a range of country-style living rooms that will blow you away today. Each and every one is as unique and different as the next, but they all ooze a beautiful look and feel.
Shall we take a look?
1. Wooden walls, floors and ceiling create a haven of warmth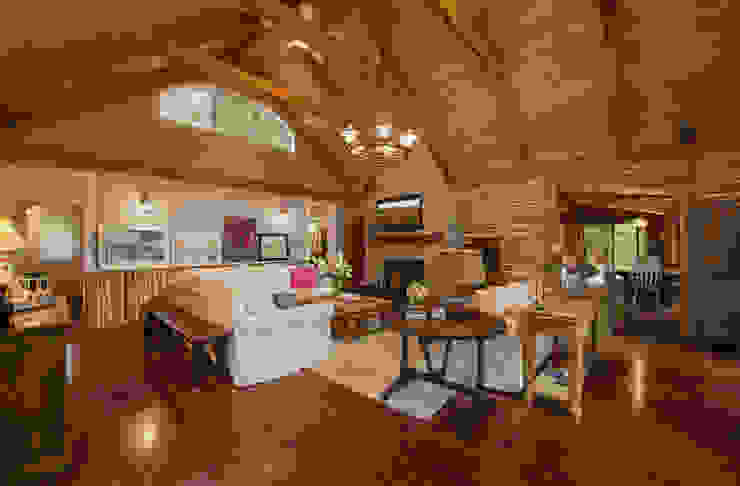 Family room
Unit 7 Architecture
2. Stone walls and wooden ceiling beams merge raw materials, making for a beautiful country-style design
5. Trendy design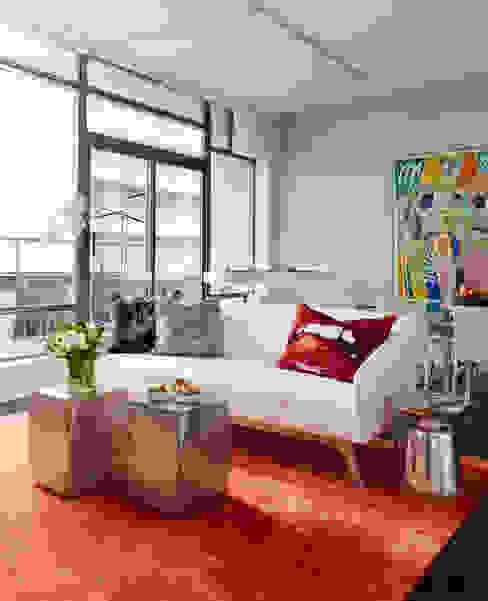 Living Room
Douglas Design Studio
Country style doesn't have to be traditional or classic. Here we can see how a very modern and sleek apartment features a beautiful country theme thanks to the artwork and little decor touches here and there.
6. Use the wood for your fire to create a beautiful rustic display
8. The patterned rug and warm coloured cushions make for a stunning country interior
9. Brick and wood makes for a delightful combination
10. Add a fireplace to your home for a functional, country touch
11. Connect to nature with large glass windows and doors
12. Utilize the attic for a cozy living space
13. The steep gable roof makes for a dramatic design