Three quarters of Canadians are planning home renovations in the near future, and there's a reason so many of them will be focusing on their kitchen. It's the heart of the home, and can provide the biggest boost to property value. 
Most homeowners spend somewhere between $12,00 and $33,000 on their kitchen renovations. They focus on high grade energy-efficient appliances including convection ovens and gas stoves, cabinets and countertops in neutral colors, and adding space to the kitchen. Sometimes adding space requires electrical work or even building permits, which we recommend you find a contractor to help you with. Of course, Canadians renovating their kitchen also focus on style. You can copy one of these amazing kitchen renos, or get a kitchen planner to help you with it. 
1. The white neutral counter top looks modern and clean, which is exactly what most Canadians want from their cooking space.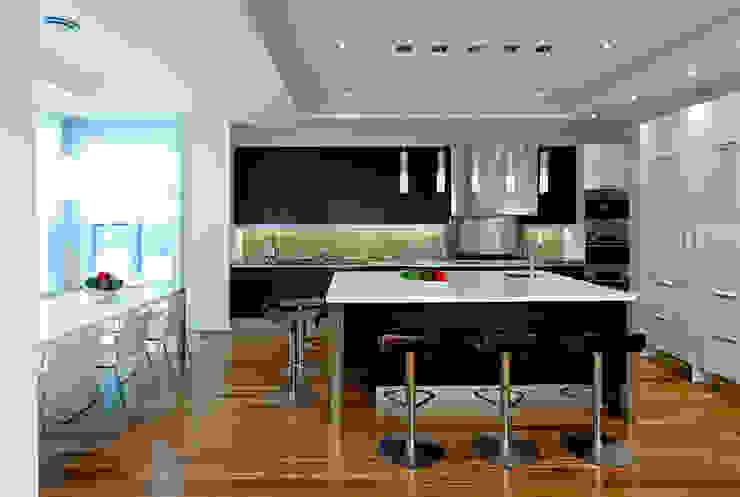 Kitchen & Island
Douglas Design Studio
2. This Victorian home was renovated to bring it into this century, and they did not leave behind the kitchen. The wood chairs and eccentric back splash have kept some character.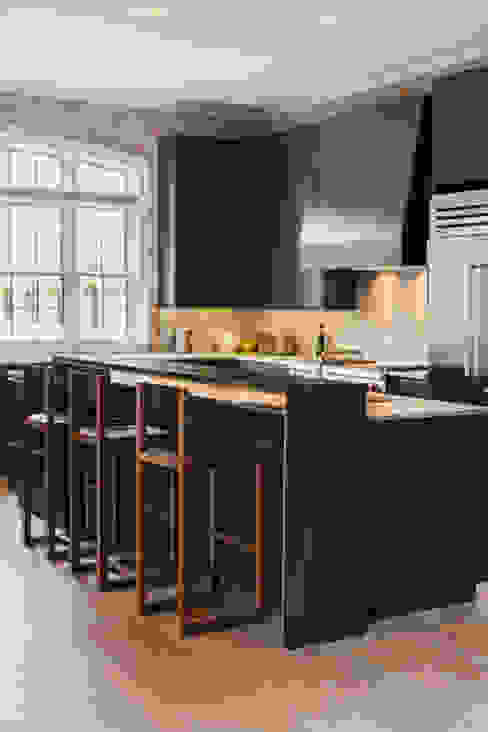 Modern vibe
FLUID LIVING STUDIO
3. There's no such thing as too much light. This all-white palate reflects the light and makes the kitchen that much brighter. The style is anchored with a dark floor.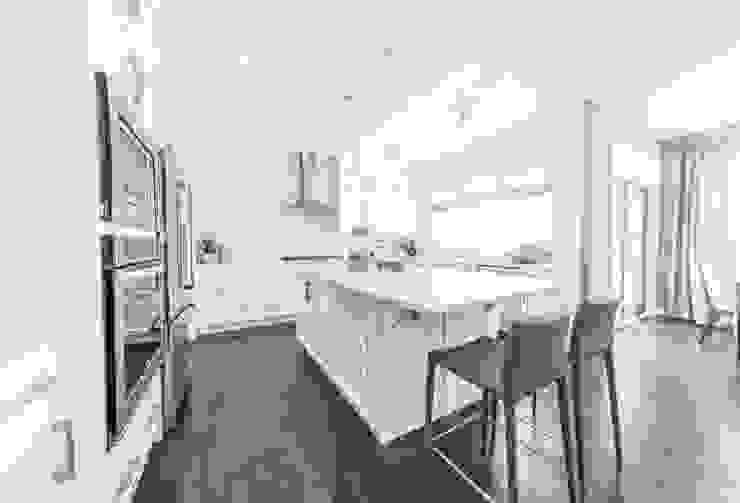 Broadview Showhome
Sonata Design
4. There's no need to settle for just one colour of kitchen cabinets, especially not in a large kitchen.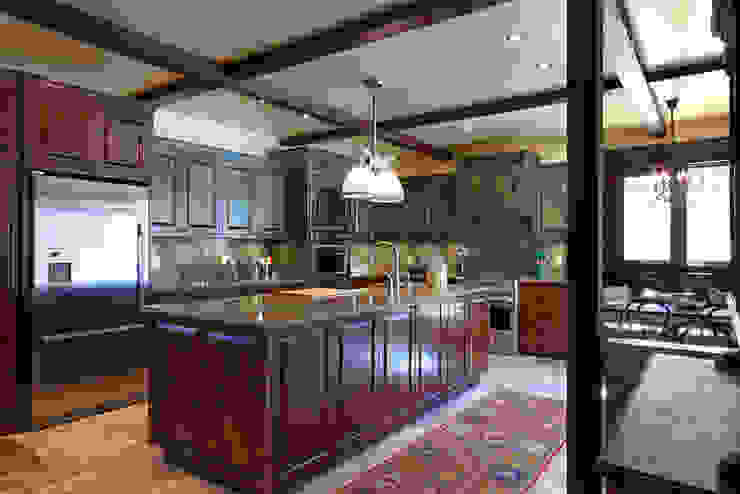 Winnipeg Summer home
Unit 7 Architecture
5. Shaker style kitchens are still very much in vogue, with its emphasis on ample storage space and functionality.
6. A great way to punch up a rather neutral and simple kitchen is to change up the lighting fixtures and add unusual seating.
7. There is so much delightful texture in this space, it really feels unique.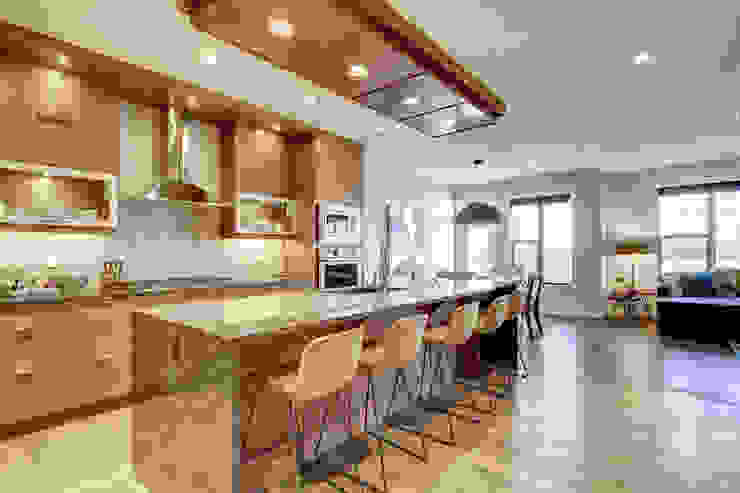 354 Sherwood Blvd
Sonata Design
8. We love the moose decorating this space. If you didn't already know this functional kitchen was Canadian, you do now.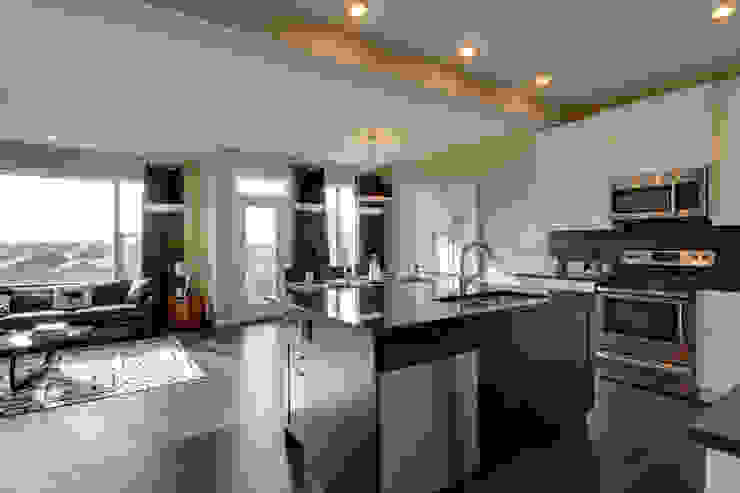 121 Hillcrest Drive
Sonata Design
9. This is the sixth reno on the list that focuses on white. Clearly, you just can't go wrong white. The heavenly color always works.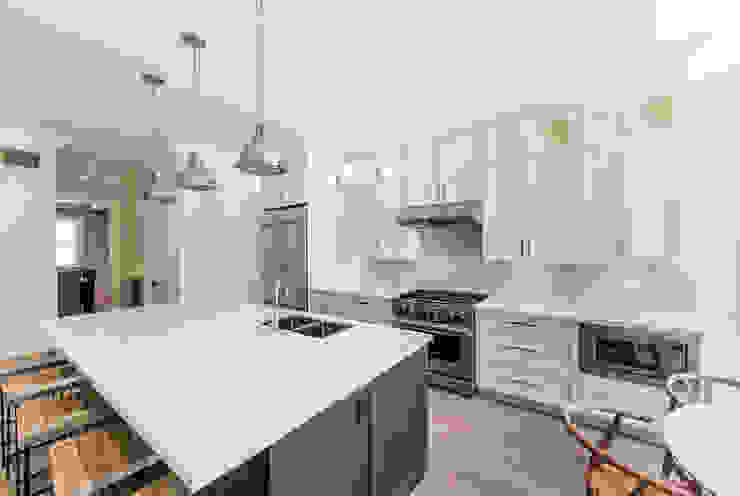 Wanita Rd Project
Tango Design Studio
10. Grand country is one style we didn't consider for a kitchen, but look at the phenomenal results. It helps if you have a huge ceiling like this.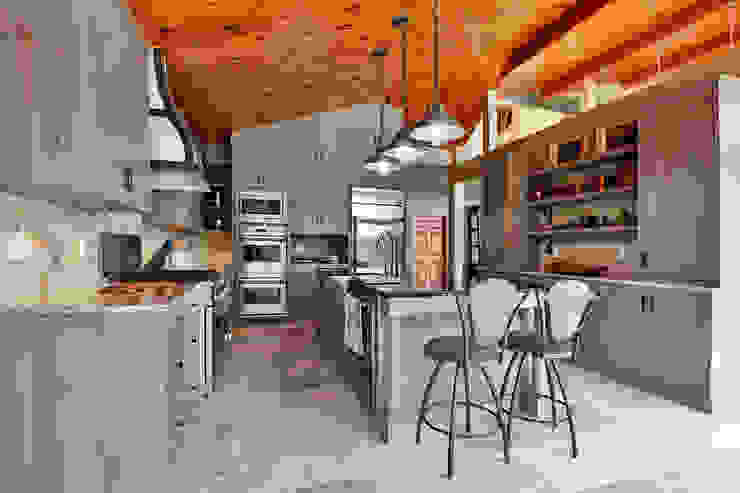 Lake of the woods cottage interiors
Unit 7 Architecture
11. Our favourite neutral is back again, this time turning a relatively small space into a clean modern one. The wood counter-top is great too-- it was custom built!
Didn't see quite the kitchen you're dreaming of? Check out our 10 American kitchens, there's more stunning spaces to see.