Modern and contemporary design is fabulous, but would you know how to capture the look in your living room? You might be pretty surprised at what is possible, which is why we're going to show you some absolutely corking examples, but before we do, let's get the lowdown on what constitutes this interior design style, shall we?
Interior designers say that the modern and contemporary look  is fundamentally simple, subtle and sophisticated, with a focus on colour and proportion, so these are some key markers to look out for:
Colours -  Neutrals, including black and white are the main hues found in contemporary style interiors, but things are often amped up a little through bold or pastel accents. Colourful accessories and trims can be quite common, when pale neutrals have been used on the walls.
Use of space - Large areas of space are often broken up with colour blocking, geometric shapes and accessories that amplify tall ceiling heights. You might also find some less than perfect touches, such as exposed but cracked bricks and industrial ducting.
Sleek furniture – Smooth lines and sharp geometric shapes are absolute essentials for contemporary furniture pieces. Upholstered items will usually follow the prescribed neutrals palette and more often than not, will be showcased as a natural material with significant textural appeal. Furniture will usually be simple and uncluttered and sofas, chairs, and ottomans will normally have exposed legs. You won't find too many tassels or skirts here and cushions will often be added as a pop of colour or pattern! 
So, with all that in mind, are you ready to see some contemporary design in action? Well, here we go!
1. Look at these colour pops! So impactful against the white walls.
2. Could these sofas be any more contemporary? Delightful!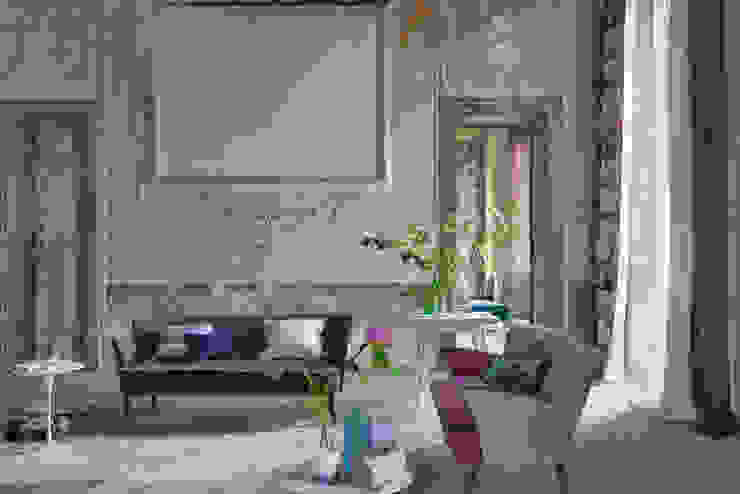 Madhuri Print collection AW14
Designers Guild
3. Interestingly, the neutral element here is natural wood! Trés chic!
4. The patterned cushions and subtle colour palette here are amazingly contemporary!
5. Simple symmetry and muted colours make this a love;y modern living room.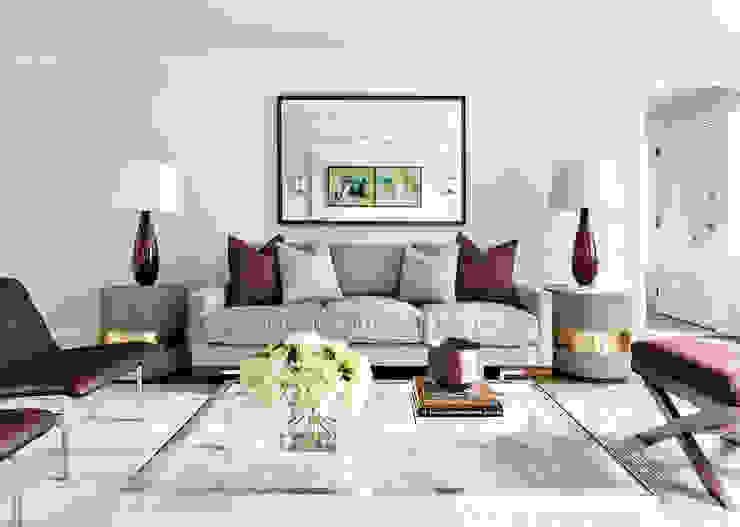 Living Room
Clean Design
6. We told you that furniture is often black and this sofa is an absolute stunner! What a focal point!
7. Pretty pastels, natural wood and lashings of white are a perfect contemporary combination!
8. Wow! Just look at the legs on these fabulous pieces of furniture!
9. Chic, stylish and wonderfully understated, how could you not love this contemporary haven?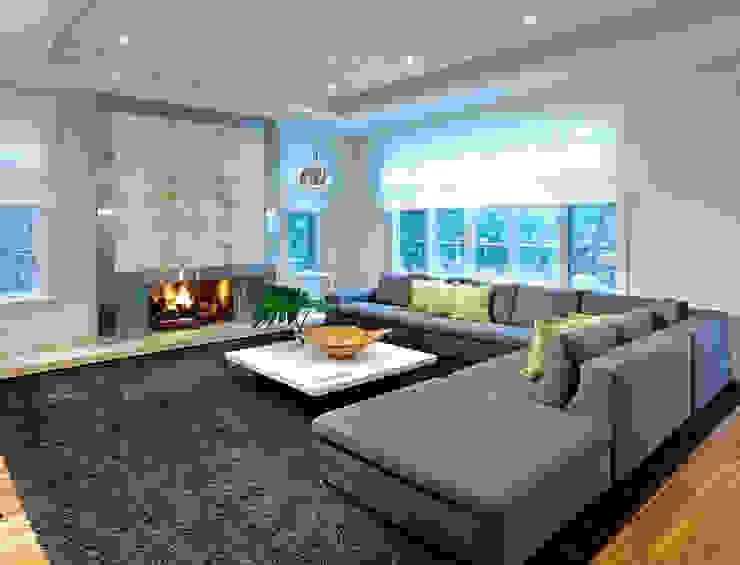 Family Room
Douglas Design Studio
10. This living room has it all! Muted tones, symmetry and simplicity, but it all comes together to look brilliant!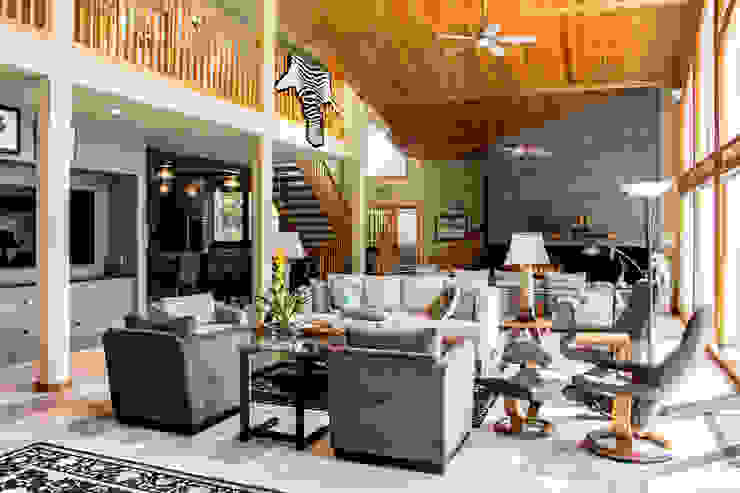 Lake of the woods cottage living room
Unit 7 Architecture