Is any kitchen really complete without a fabulous island in place? Even super small spaces can squeeze in a mobile island of sorts and when you understand how handy they are, in terms of adding counter space and storage, you'll see that you really need to at least consider one for your own kitchen, which is why we are going to fire up your imagination with a few of our favourite designs! Any kitchen planner worth their salt will tell you that a fantastic island is a must, if you can spare the space, but don't just take their word for it… come and see for yourself what an upmarket addition they can be!
1. A reclaimed wood counter sat atop thoroughly modern cabinets makes for a wonderful hybrid island style here. It's just so staggeringly chic and useful!
2. For a touch of timeless glamour, you can't go wrong with a granite encased island! The addition of some seats has made this one work double duty as a breakfast bar too!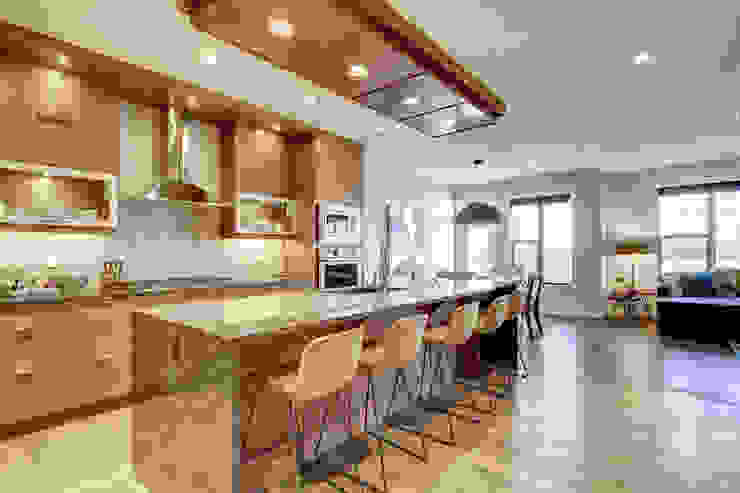 354 Sherwood Blvd
Sonata Design
3. We LOVE the combined functionality of this island! A handy extra prep surface can quickly become a dining area and with cabinets included as well, there's nothing this island can't do!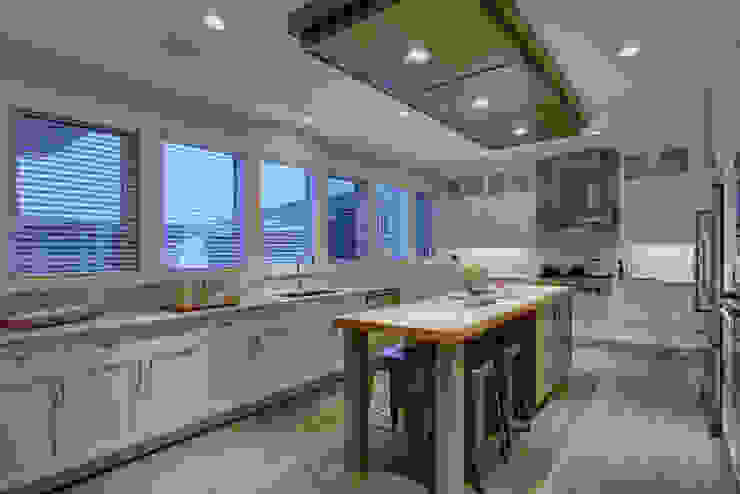 57 Paintbrush Park
Sonata Design
4. For a bolder statement, a gloss black island is almost impossible to beat! What a way to add serious contrast in an otherwise contemporary white kitchen!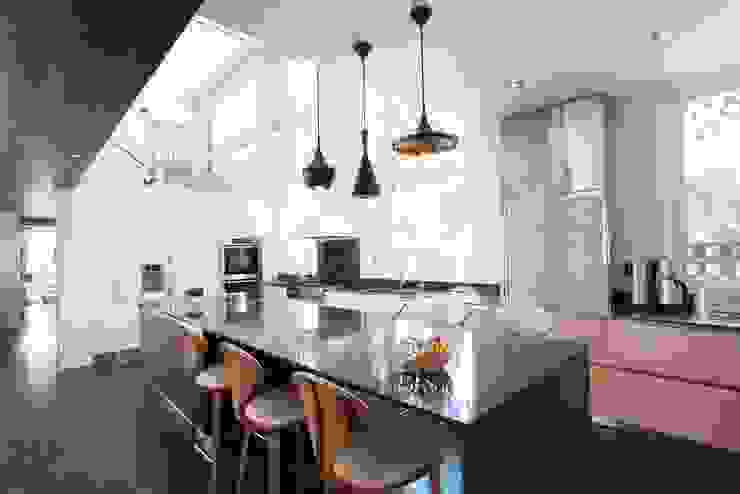 ZT Residence Interiors
Unit 7 Architecture
5. This small and chic island is so charming, especially as it has been finished in the same Shaker style. The integrated wine rack is a fabulous touch too and shows that small can still be mighty!
6. This island has serious wow factor! A sleek design and stepped wooden breakfast bar makes it the focal point of the room, as well as the most useful addition!
7. By integrating appliances and adding slide-out wicker baskets to this island, there is such a rustic kitchen vibe at play! The black counter is SO pretty as well.
8. Talk about a pop of colour! Matching the island to the wider kitchen allows for serious cohesion, but it's the amount of storage that is blowing us away here, as well as the sink! Periwinkle perfection!
9. From one side, this island will look super contemporary and glossy and from the other, rustic and interesting. What a combination! Just look at the accompanying stools as well!
10. Small and dainty, this island is a great way to add some valuable extra cabinet space, without sacrificing too much floor space. The open end is genius!
11. Woah! Can we even call this an island? It looks like a spaceship command centre! From integrated sink, to cabinets, to a breakfast bar, this is amazing! And the materials mix! WOW!