Toronto's Douglas Design Studio has called this home classic elegance, and the name could not be more fitting. Every detail of this home is elegant, soft, and classic. This is the kind of home where every room feels like an indulgence. It's relaxing and sophisticated. The dining room is ready for dinner parties. The bathroom is ready for a candle-lit soak. 
What's the secret to getting this kind of elegance? A healthy dose of classic style, a soft and neutral colour palette, generous upholstery, delicately shaped furniture, and lots of details. Let's see how all of these beautiful elements, and more, come together. 
This living room's upholstered coffee tables are so unique and richly coloured. Note the contrasting textures and colours on the art, pillows, and drapery.
The classic white mantle around the fireplace is elegant, and the symmetrical drapes around it bring it up a notch.
One of the best details in this space is the nested mirror side tables. They're perfect for when company comes over.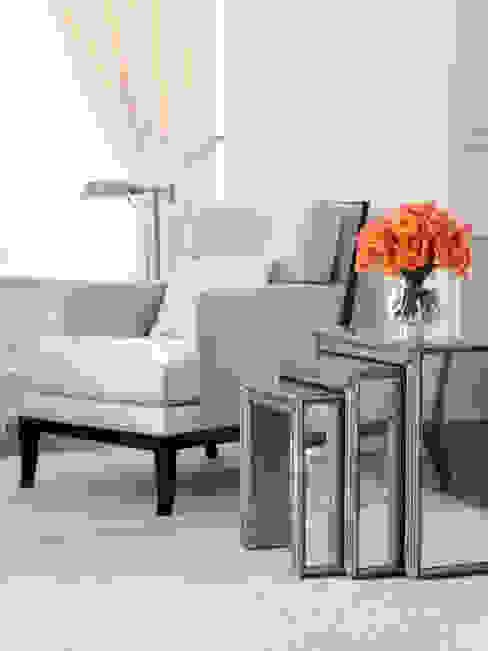 Living Room Detail
Douglas Design Studio
A classic dining room doesn't have to be overwhelming. The simple elegance of the chairs, the small candle centerpiece, and the refined crystal chandelier are each contributing to the elegant feel without outshining the other.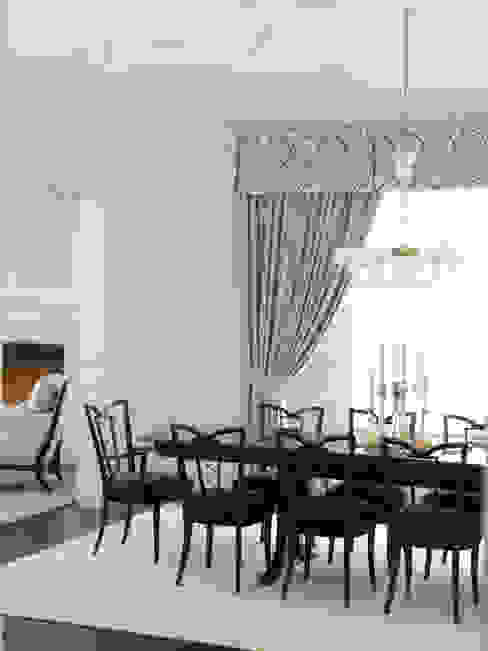 Dining Room
Douglas Design Studio
The breakfast table has a warmer, morning feeling, achieved with the yellow curtains, yellow centerpiece, and black elements.

Breakfast Room
Douglas Design Studio
Wall paneling really brings something special to a hallway. The gold mirror and lighting also add further elegance.
Nothing is more elegant than a free standing, white bath tub. We love the placement of it too, amid the bay windows, with cream curtains for privacy.
The powder room is just as elegant, with a single white rose on the marble basin top.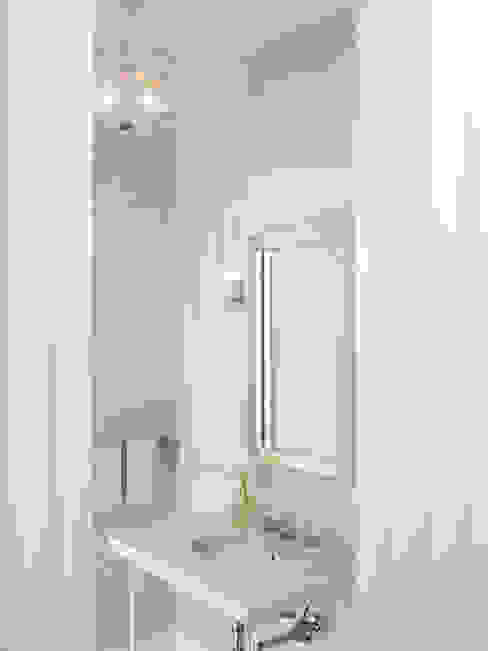 Powder Room
Douglas Design Studio
This ivory blue bed pop as the foal point for the space, among the creams used elsewhere, including in the circular chandelier.
This study is made refined by the embedded shelving in a dark, serious brown. The symmetrical lighting on the desk is a nice touch.