Jazzing up your garden doesn't have to take a long time, or a lot of money. Outdoor spaces can benefit from little details that add style, personality, and even function. What better way to add that personality than with DIY projects? With a can of paint, or some fabric, or a few glass containers, you can make a big difference in your garden, balcony, terrace, or house exterior. 
We've collected some of the best outdoor DIY projects, none of which will take you more than 30 minutes to complete. 
1. There's lots you can do with garden containers to spruce them up. These are hand-painted, but they also remind us of mosaic art, which you could easily make into a planter.
2. Adding a stylish mailbox, or painting yours a right new colour, is a great way to add personality to the front of your home.
3. Embellish your beds with shiny decor. These look purchased, but with tin foil, paint, and dowels or metal rods, you can achieve the same look for less.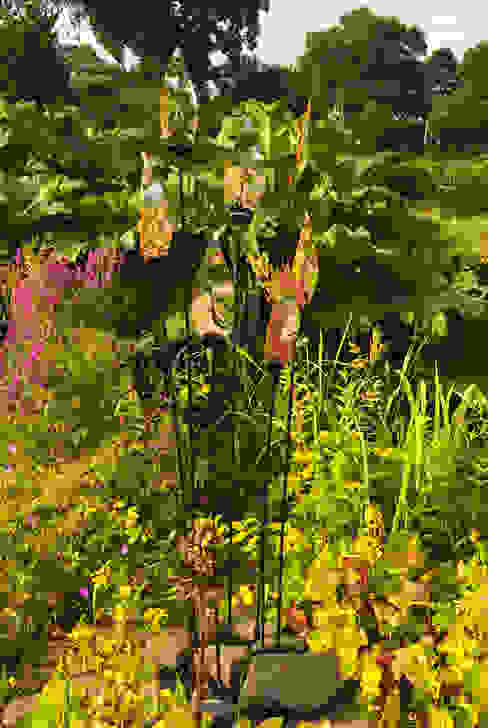 Silver Flames
Lisa Pettibone Glass Artist
4. Your house numbers could do with an update, or you could even add in a nameplate, with your last name etched in wood or other materials.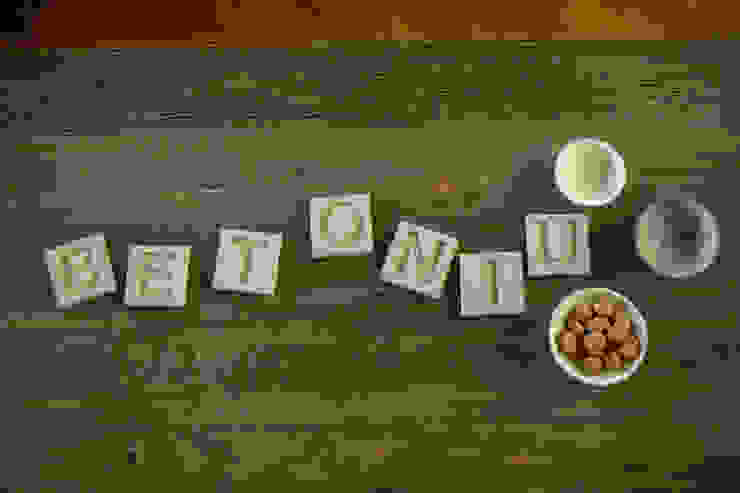 Concrete numbers and letters
Betoniu GmbH
5. If you have some plain painters, add some paint in funky patterns to spruce them up.
6. Use unique objects as planters. Succulents in particular will grow in all kinds of objects, even shallow ones.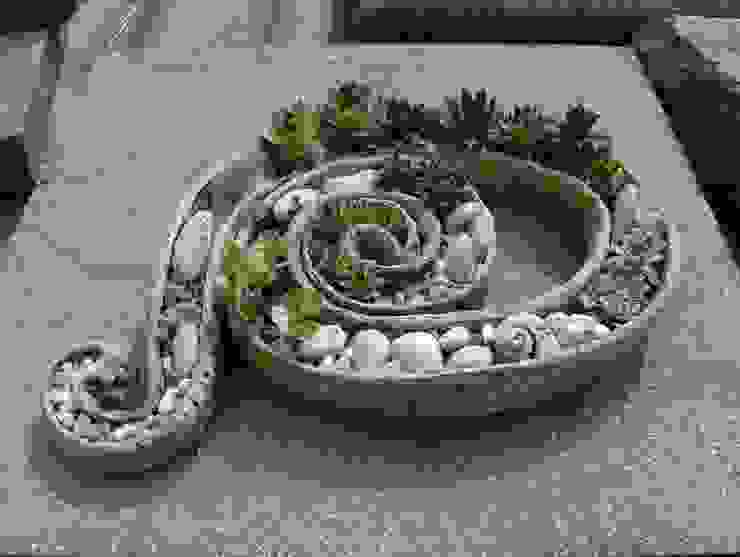 Dekoration
rote_libelle
7. You can use wallpaper patterns or stencils outside to make garden walls more interesting. In the winter, this look is indispensable.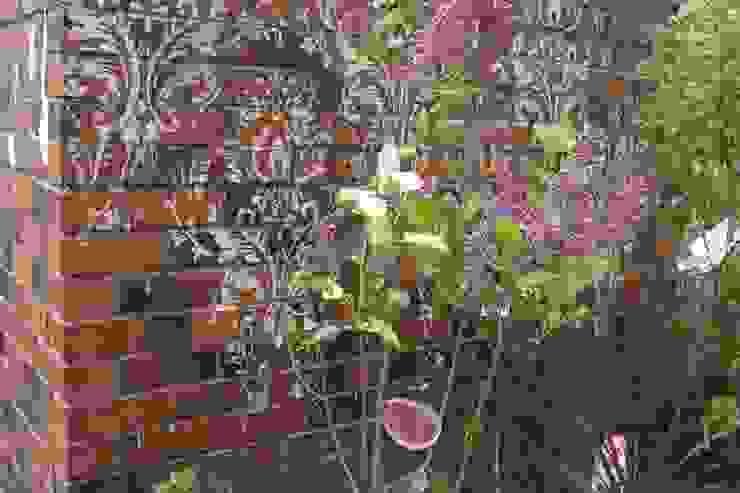 Outdoor Wallpaper
Donna Walker Design
8. Small glass containers are perfect to hold little flowers or dried plants. Hand them up for even more fun.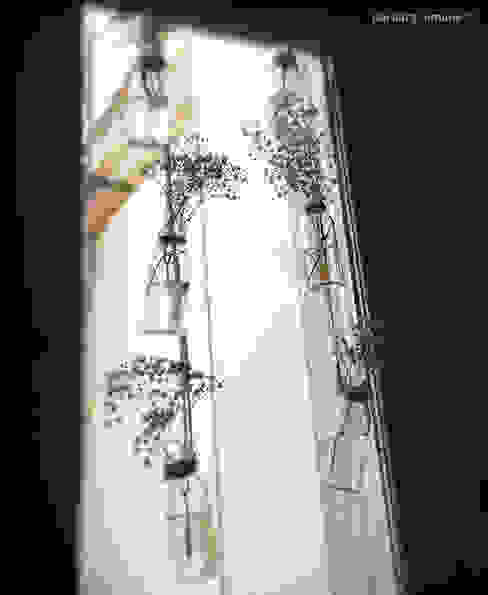 JUICE OF FLOWERS
Bubi collage
9. Re-upholstering your outdoor furniture and pillows can add new patterns to the space, and increase the life of the furniture.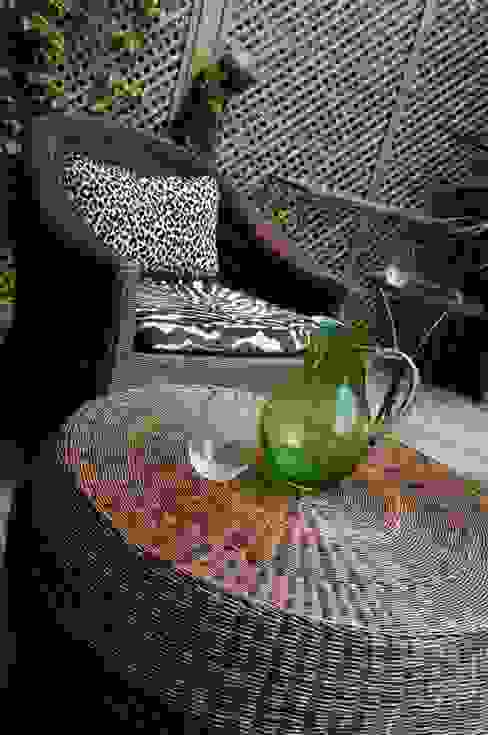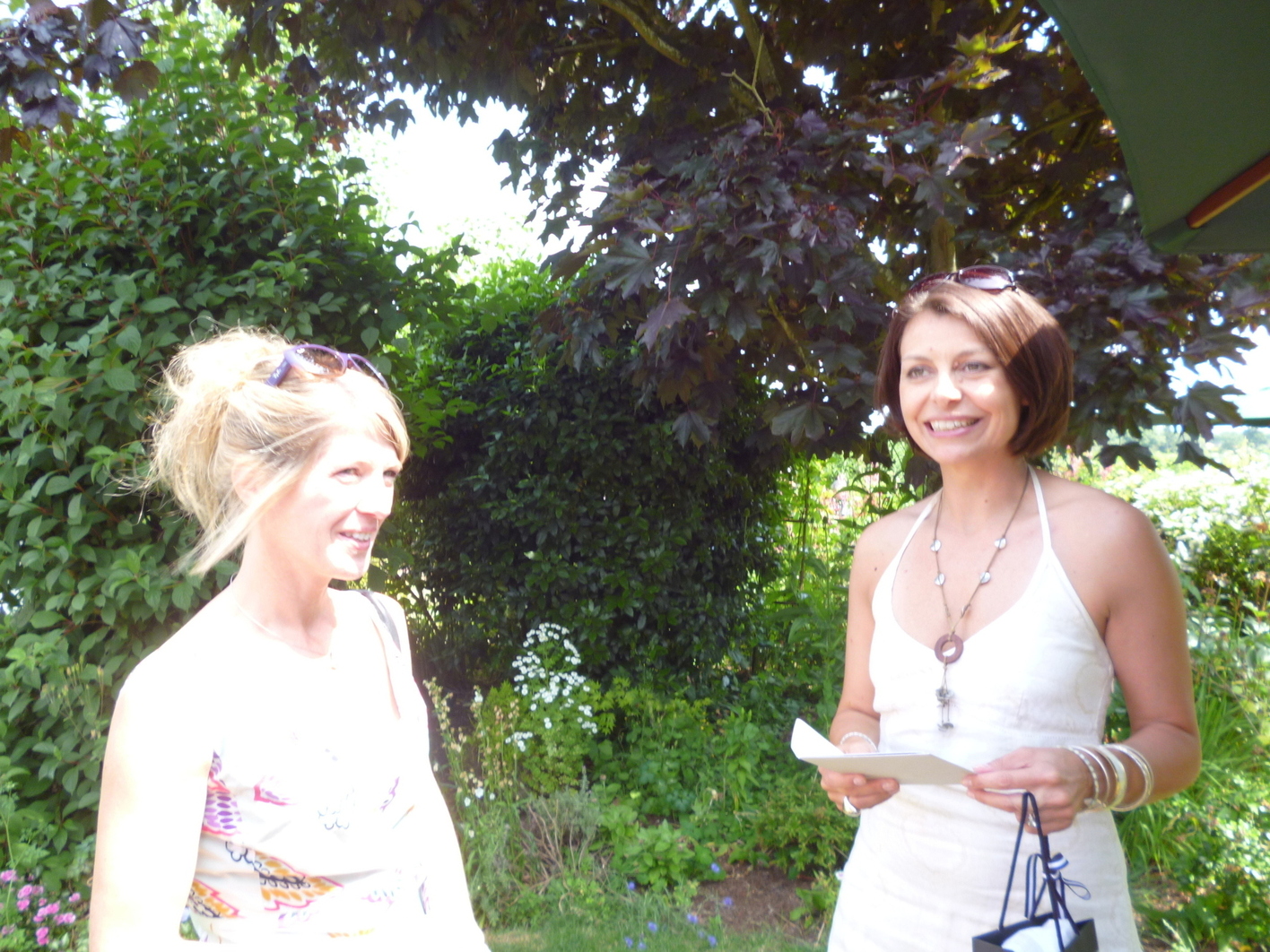 Made to measure cushions
Lothian Design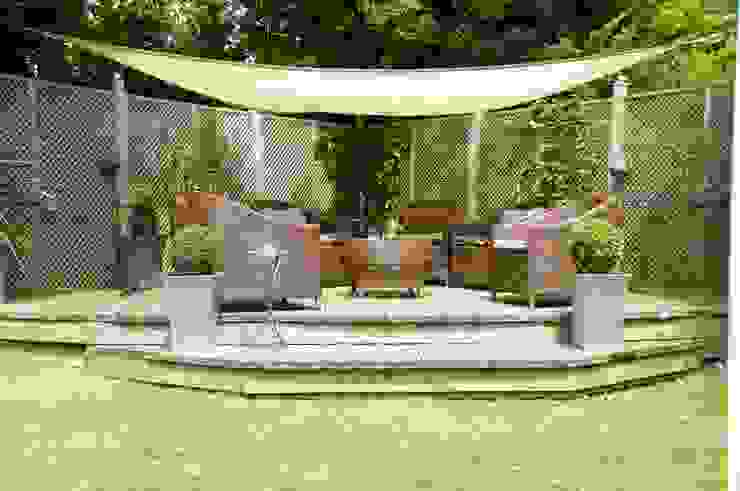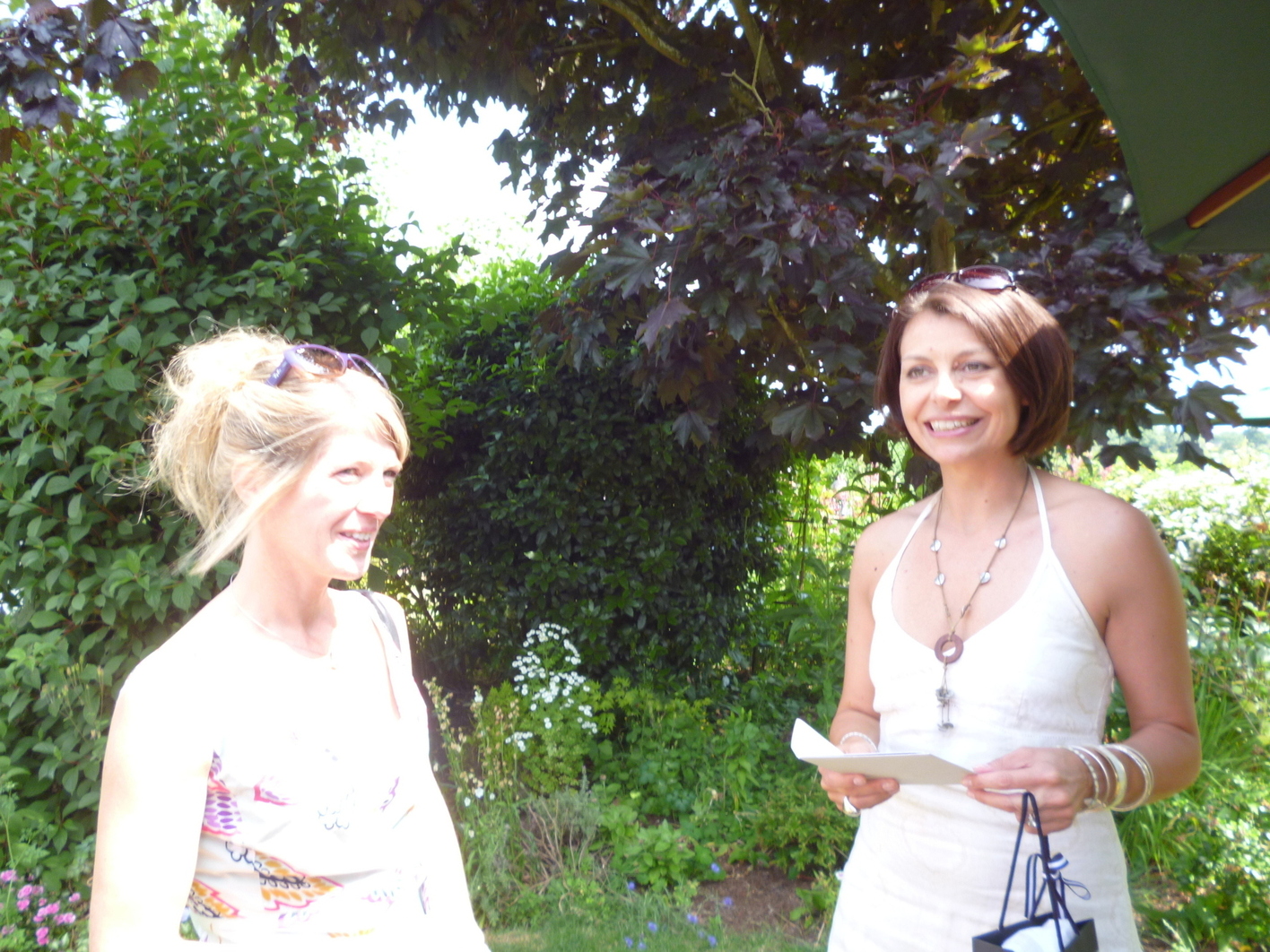 Garden furniture
Lothian Design