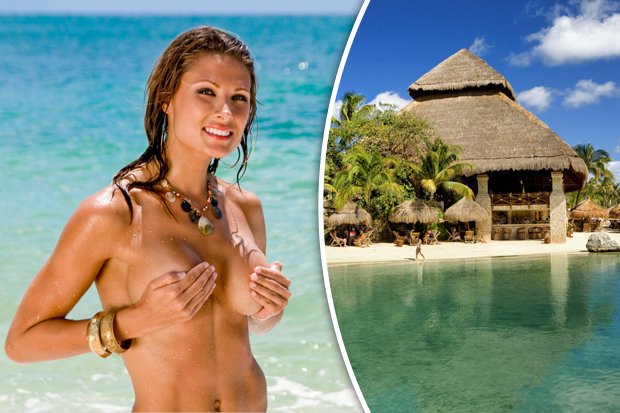 If there's one problem with nude beaches, it's that you can't control who actually takes off their clothes. Also, sand gets everywhere. Even so, they're still better than regular beaches by virtue of one simple fact — they have naked people.As we've already shared our favorite nude beaches in the US (and then, again, in the Bay Area) and outlined the rules of nudist resorts, here's our list of the Top 10 most sizzling seaside spots around the globe to soak up the sun, au naturel.
Spiaggia di GuvanoCorniglia, Italy
This small shoreline's a far cry from the Riviera's tourist-packed beaches, but well worth the short trek through a pitch-black tunnel (don't forget a flashlight) in the mountainous Cinque Terre region. You'll be rewarded with an isolated beach populated by naked Italians. Is there anything better?Perk: You'll probably be the only tourist there.Pit: You might fall to your death attempting to reach it.
Tags:Beaches,Top 10,Travel,Beaches,Top 10,Travel,Beaches,Top 10,Travel,Beaches,Top 10,Travel,Beaches,Top 10,Travel,Beaches,Top 10,Travel,Beaches,Top 10,Travel,Beaches,Top 10,Travel,Beaches,Top 10,Travel,Beaches,Top 10,Travel,Beaches,Top 10,Travel,Beaches,Top 10,Travel,Beaches,Top 10,Travel,Beaches,Top 10,Travel,Beaches,Top 10,Travel,Beaches,Top 10,Travel,Beaches,Top 10,Travel,Beaches,Top 10,Travel,Beaches,Top 10,Travel,Beaches,Top 10,Travel,Beaches,Top 10,Travel,Beaches,Top 10,Travel,Beaches,Top 10,Travel,Beaches,Top 10,Travel,Beaches,Top 10,Travel,Beaches,Top 10,Travel,Beaches,Top 10,Travel,Beaches,Top 10,Travel,Beaches,Top 10,Travel,Beaches,Top 10,Travel,Beaches,Top 10,Travel,Beaches,Top 10,Travel,Beaches,Top 10,Travel,Beaches,Top 10,Travel,Beaches,Top 10,Travel,Beaches,Top 10,Travel,Beaches,Top 10,Travel,Beaches,Top 10,Travel,Beaches,Top 10,Travel,Beaches,Top 10,Travel,